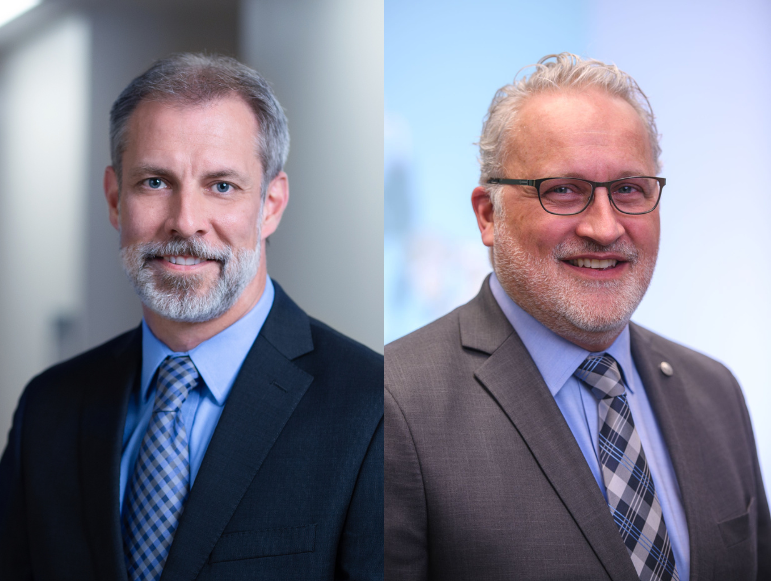 Big Moves at ONY Biotech
May 30, 2023 | Company
At ONY Biotech, we are guided by our 4 core values: persistence, passion, positivity, and professionalism. Every department exemplifies these values, day in and day out, and they start from the top down. Our operations department is a shining example of this, and we are excited to announce two recent operations team promotions in our organization.
Scott Verner has been promoted to Chief Operating Officer. Since joining our team in 2015 as VP of Operations, Scott's personal values and strong leadership skills have helped drive projects forward across every department. Over the past three years, Scott spearheaded the modernization and expansion of ONY Biotech's manufacturing operations to meet the growing needs of our international business. Scott's dedication to our mission is evident on a day-to-day basis and we are proud to have him leading our team.
Jeffrey Kucinski has been promoted to Vice President of Operations. Upon joining ONY early last year, Jeff immediately immersed himself into our regulatory and quality operations, where he has demonstrated persistence and expertise when solving operational challenges. Recently, Jeff has developed and implemented a comprehensive pharmacovigilance program to ensure compliance in an increasingly complex regulatory environment. Jeff has been a terrific asset to our team, and we're excited to see him thrive in this position.
Join us in congratulating both of these individuals on their new roles and accomplishments!
Back to news