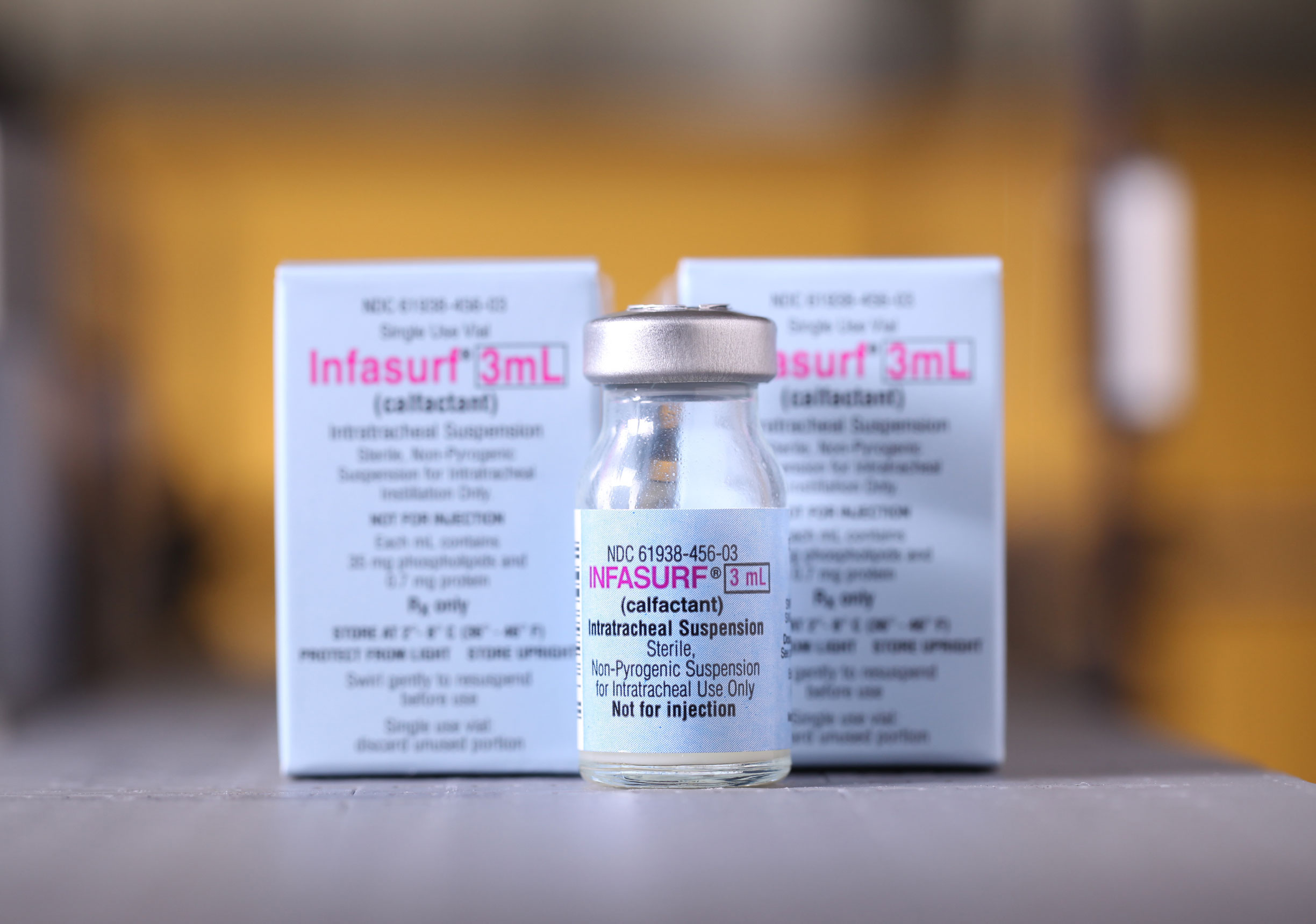 Infasurf® (calfactant) Business Continuity Statement: COVID-19
March 18, 2020 | Corporate Responsibility
To Our Customers,
It has become clear in the past few weeks we are facing an unprecedented challenge whose impact is being felt worldwide. We recognize we are a critical component in the treatment of NICU babies and are committed to ensuring that our customers continue to receive access to Infasurf® (calfactant), while also observing the wellbeing of our community.
What We Are Doing
Infasurf® is sourced, manufactured and packaged exclusively in the United States. As the situation surrounding the coronavirus (COVID-19) continues to evolve, we are closely monitoring our supply chain and any impact on our operations. In the meantime, we have proactively built up inventory of both raw materials and final product to help ensure business continuity. We are not currently anticipating any disruption to the delivery of our product and remain steadfast in our commitment to keeping our manufacturing and distribution operational.
To further protect our employees and our facilities, we are increasing our already rigorous cleaning and sanitization procedures. We know facts are important and continue to educate our associates regarding COVID-19 and the actions they can take to stay well and ensure the wellness of those around them. Additionally, we have implemented limitations on travel and continue to take guidance from our local, state and national officials.
Plan Ahead
We are confident the plan we are implementing will allow us to provide you uninterrupted service, however, this is a dynamic situation and we are encouraging you to plan ahead as well.
Thank You
We recognize that this is a challenging time for all, and we do not know with certainty when it will all be behind us. We are indebted to all doctors, nurses, researchers and other healthcare professionals like you for your resilience, devotion, and dedication. We continue to stand beside you in your mission to save lives and help improve outcomes for premature babies and their families.
Please take care of yourselves and each other,
Randy Burkard
President & CEO
If you have any questions or concerns, please contact us at 877.274.4669 or [email protected].
Back to news