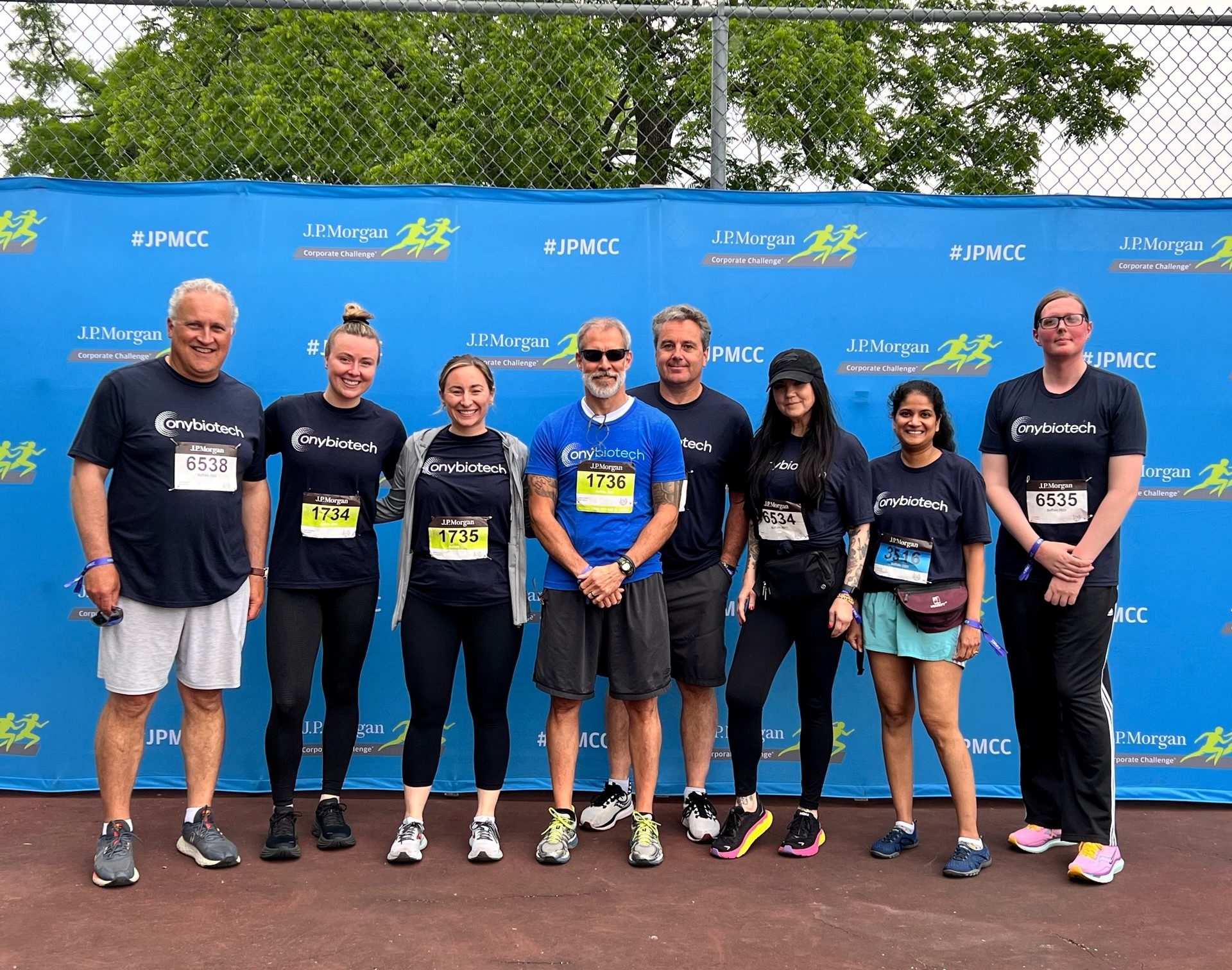 Over At ONY Biotech: Our Focus on Workplace Wellness
July 6, 2023 | Company Culture, Community
#OverAtONYBiotech, we understand that the strength of our company relies on the well-being and satisfaction of our employees. Workplace wellness is an essential focus to support the people who contribute to our success. With summer in full swing in Western New York, our team is taking advantage of the beautiful weather and bringing our wellness offerings outdoors and into our community.
Corporate Challenge 2023
ONY Biotech returned to the 2023 JP Morgan Corporate Challenge – Buffalo for our 4th consecutive year and spent the evening bonding over fitness, food, music, and fun.  The corporate challenge motivated many of our participants to train for the 3.5-mile race in the months and weeks beforehand. We saw great effort and performances from our entire group, and our very own Lily Demmer, finished first in the non-binary category! Congratulations Lily!
Summer Walking Challenge
Throughout the year, we work with our insurance provider to organize employee wellness challenges that focus on fitness, nutrition, mental health, or a combination of all three.  We're in the midst of our "Buddy-Up Walking Challenge" where participants are aiming to walk with a partner for 1200 total minutes over 4 weeks. Many participants have started using their lunch break to step away from their desks and take a walk with a colleague. Research has shown that getting your steps in along with fresh air can boost productivity and happiness—a win-win!
Coming Up
In addition to these challenges, ONY Biotech has more upcoming wellness offerings this summer including outdoor yoga sessions at the office, taking part in the BNMC Summer of Wellness Program, and our 6th annual cornhole tournament at our summer picnic—our favorite form of friendly competition!
Check out our Facebook and LinkedIn pages to keep up with what our team is up to #OverAtONYBiotech all year long!
Back to news